Warning Signs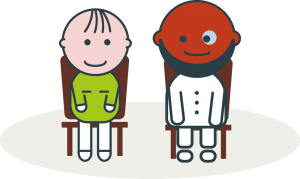 It's not always easy to spot the early warning signs of a possible mental illness. Many of the signals we've listed below can also be normal reactions to life changes or side effects of medication or physical illnesses. However, any sudden changes in behaviour should be kept an eye on and if a family member or friend starts to show some worrying thoughts or actions, it's important you speak to them to decide on the right course of action to help.
Discovering signs of mental ill-health in a loved one can be a frightening and bewildering experience. However, the help and support are there for you and speaking to your GP or another medical professional as soon as your worries arise can be hugely beneficial to helping you cope and finding the right treatment as quickly as possible.
As with all aspects of mental health, the journey is a personal one and each illness has its own symptoms, but here are some of the common signs of mental illness in adults and young people:
Feeling overly sad or down

Excessive and unnecessary worrying or fear 

Finding it hard to sleep and feeling overly tired

Difficulty in concentrating on daily activities or learning

Confused thoughts 

Extreme mood swings – from feeling very down to incredibly high

Strong feelings of irritability or anger

Distancing yourself from friends and/or normal social activities

Not feeling like eating or wanting to eat much more than normal

Evident increases or decreases in sex drive

Not understanding what is real and what is not (e.g. hallucinations, delusions or believing something that is not happening)

Substance abuse such as overuse of alcohol or drugs

Suicidal thoughts

An obsession with weight or appearance
Getting Help
If you have any concerns about your mental health or about someone else, don't panic, help is here for you. In the first instance, it's a good idea to voice your concerns to your GP, who will assess the symptoms and make an appropriate referral or suggest treatment options. You are not alone and suffering from mental ill-health is nothing to be ashamed of.