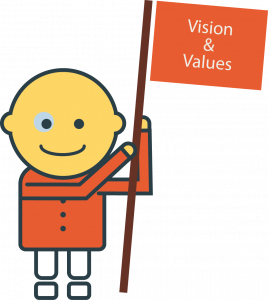 Working Together – We understand that the people using our services are equal partners in the planning, development and monitoring of the support we offer to make sure it meets their needs.
Dignity – We believe in the importance and value of each person and respect their needs and wishes.
Compassion –  In every interaction with people we show respect, kindness and empathy. 
Trust – We put our trust in our team and the people we support.
Recovery – We believe that everyone can live a fulfilling life and has the potential to recover their wellbeing.
Evidence-based – We believe that evidence-based practice and research should be at the core of everything we do.