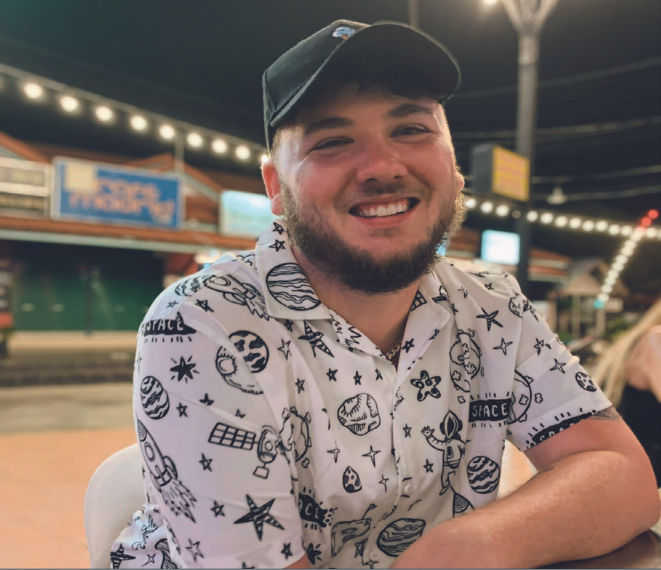 "I realised a huge part of recovery was learning not to isolate myself"
#Freedom Starts Within
Trigger warning: Self harm, trauma, suicidal thoughts
I had experienced quite a traumatic childhood and dealt with an abusive mother up until I cut her out of my life at 15. I thought I felt fine. In fact, I would often question why other people experienced such difficult mental health issues when I had been through so much and didn't experience any. When I was 19 years old, however, the effects of that trauma started to show up.
19 is around the time that people start to feel quite lost anyway. I had no idea what I wanted to do with my life and I put a lot of pressure on myself to live up to my own expectations. With the stress of the future coupled with childhood trauma, a sudden wave of depression hit me at once.
I couldn't eat, I couldn't sleep, I stopped going out and I stayed in bed all day. I started to self-harm and had suicidal thoughts. I realise now that a lot of people don't get help until they are ready to admit that they need it. I admitted this myself after I attempted to reconnect with my mum and it went badly.
I started going to counselling and taking antidepressants. I started to develop my own healthy coping mechanisms. I took time to ask myself why I was feeling a certain way instead of just reacting – taking myself out of the situation. I stopped locking myself away and forced myself to sit with people and talk when I felt bad. I realised a huge part of recovery was learning not to isolate myself which is much easier said than done.
At the beginning of my mental health journey I expected counselling and antidepressants to eventually "cure" me. I realise now that it is not about curing rather than self maintenance. We need to learn to take care of our mental health the same way we would our physical health. Take work breaks, express yourself, talk to people, don't be ashamed to cry. Men especially need to be told that it is okay to be vulnerable – in fact it is necessary.
Everyone's story is different and everyone is unique, but, one thing I have always found comfort in is knowing just how many people understand what I have gone through. It is much more common than you think
My name is Joe, and this is my Mental Health Story.