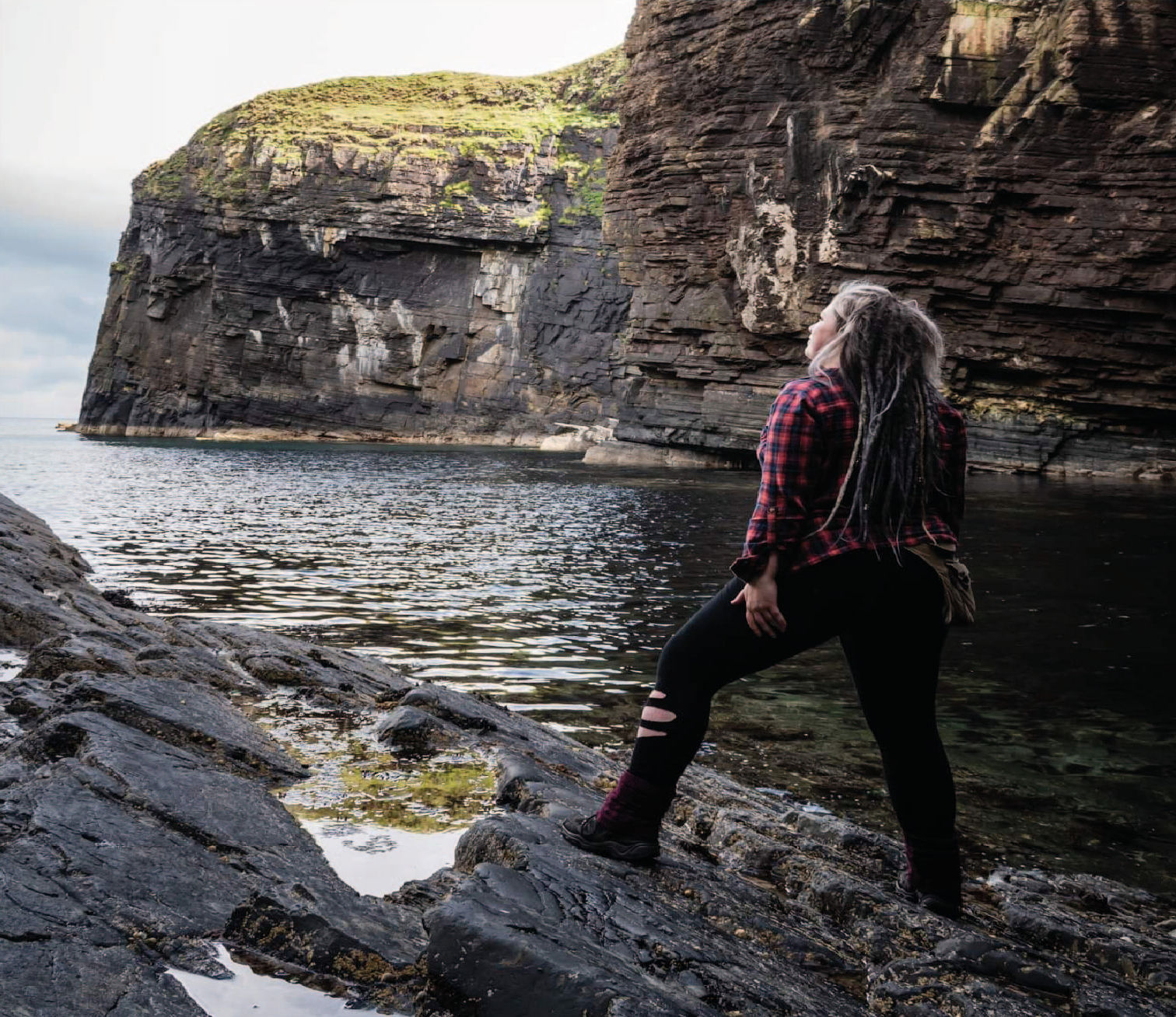 "Allowing myself to sit with my darkness ultimately made me lighter"
#Freedom Starts Within
Trigger Warning: Sexual Assault, Trauma
I was 18 years old and living in Glasgow when I became the victim of a serious sexual assault, that I did not think I would survive. When it was all over, and I was finally safe, I compartmentalised it, pretended I was fine and continued with my life without looking too deep into it.
At 33 I became entangled in an abusive relationship with a narcissist. He used the knowledge of my past trauma as means of control. I didn't realise at the time, but I minimised the severity of the situation I was in and often made excuses for his behaviour. It wasn't until the police became involved and put me on the vulnerable persons list that I realised how much danger I was in.
I moved to Inverness in 2019 for my own safety. It once again took a consultation with a professional — my GP—to realise I had PTSD which, in hindsight, seems obvious. I had been carrying unresolved trauma for 17 years and my previous relationship had brought it all back up to the surface.
The pandemic took away my 70-hour work week and I suddenly had no distraction. It was very hard to be alone but being forced to unpack everything was the best thing that could have happened to me. I started to make sense of my actions and behaviours and how they linked to my mental health. I didn't understand the weight I was carrying until I started to get rid of it. Allowing myself to really sit with my darkness ultimately made me lighter.
The professional help I received (the GP assessments, police support and therapy) was a pivotal part in my mental health journey. I also noticed that as more and more people started to open up about their mental health during the pandemic, I felt more comfortable about expressing mine. Having that open dialogue without reluctance and getting a different perspective on things—whether with a professional or with peers—saved my life.
Often people say that they are 'okay' but are actually working very hard to feel that way. No one should have to exhaust themselves to only feel 'okay'. We need to create a community where people can talk openly about their own mental health.
My name is Anne, and this is my Mental Health Story.